The Girl From Monaco
An uncommonly shrewd and funny farce.
When Bertrand Beauvois (Fabrice Luchini), a successful middle-aged lawyer and socialite, arrives in the principality of Monaco to defend Edith (Stephane Audran), an elderly woman charged with killing her much younger lover, he finds himself saddled with a bodyguard called Christophe (Roschdy Zem) on the grounds that the murder victim may have had links to the Russian mafia. He also finds himself receiving the unbridled amorous attentions of Audrey (Louise Bourgoin), an attractive and highly sexed young TV announcer. The fact that he cannot believe his luck does not prevent him from taking maximum advantage, even if Audrey is a simpering airhead who speaks in psychobabble and is fixated on the late princess Diana. Meanwhile he develops an odd-couple relationship with Christophe, who gets him out of numerous scrapes resulting from Audrey's extravagance; there are many pleasures to be derived from observing the developing bond between the lawyer and his bodyguard (there are suggestions of sexual confusion but no explicitly gay subtext), and Fontaine cleverly draws parallels between Edith's 'crime passionnel' – which also proves to be based on a love triangle – and the tangled relationship between Audrey and the two men. The movie's humour is sly and understated rather than laugh-out-loud, as Fontaine's literate script, co-written with Benoit Graffin, hints at melancholy and deeper frustrations. Luchini's trademark mannerisms, which in some films can be irritating, are here perfectly judged and appropriate. Zem confirms his growing stature as a boxoffice attraction, Bourgoin does well to keep her character from veering into caricature and Audran provides a luminous cameo. The result? A dark comedy that Billy Wilder would not have disavowed. – Bernard Besserglik, The Hollywood Reporter
Showtimes:
No screenings currently scheduled.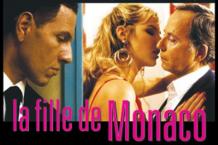 Directed by:
Anne Fontaine
Language:
French with English subtitles
Starring:
Fabrice Luchini, Roschdy Zem, Louise Bourgoin, Stéphane Audran
Screenplay by:
Anne Fontaine, Benoît Graffin