Showtime for The Keeper playing October 17th, 2020 at 4:50 PM - Hyland Cinema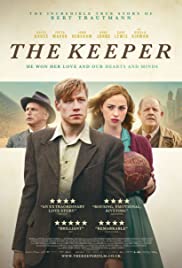 The Keeper tells the incredible true story of Bert Trautmann (David Kross), a German soldier and prisoner of war who, against a backdrop of British post-war protest and prejudice, secures the position of Goalkeeper at Manchester City, and in doing so becomes a footballing icon. Struggling for acceptance by those who dismiss him as the enemy, Bert's love for Margaret (Freya Mavor), an Englishwoman, carries him through and he wins...
Online tickets closed.
Please purchase tickets available at BoxOffice.