FILM UPDATES
HYLAND DRIVE-IN opens July 3rd!
Inside Screeen is closed due to Province-wide SHUTDOWN
COVID SAFETY PROTOCOLS click on mask

If you would like to continue to support us during full shutdown:

Watch a film on Hyland@Home
(helps support us & distributors)

Watch one of the Curious Minds Speaker Series
(donates $10 to Hyland)

Check out our Merchandise

Donate

Sponsor a Film (you can personalize it)

Put a Message on the Marquee

Buy a Seat Plaque
We want to take a moment to thank all our supporters! We are almost there. We will see you back at the cinema real soon.
Drive-In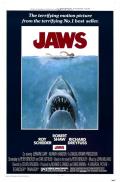 Today's Screenings
Temporarily closed due to Provincial Shutdown ~ check out our Virtual Screen
VIRTUAL CINEMA ~ HYLAND@HOME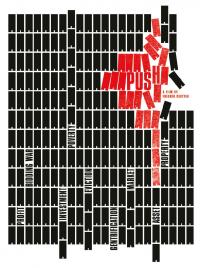 PUSH
Why Can't We Afford to Live in Our Cities?
Housing prices are skyrocketing in cities around the world. Incomes are not. PUSH sheds light on a new kind of faceless landlord...
ALSO STREAMING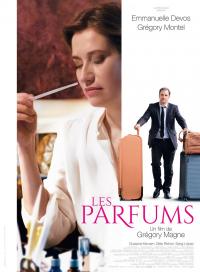 PARFUMES
Gregory Magne's French comedy-drama is quietly delightful. Anne (Emmanuelle Devos) is a hoity-toity master of fragrance who has designed perfumes for fashion houses and can tell where a lemon is from just by sniffing it.
She hires Guillaume (Gregory Montel), a rumpled chauffeur who's on the verge of losing his licence, his job and his daughter. Guillaume needs the work so that he can move into a bigger flat and get joint custody of his ten-year-old. Anne needs to learn how to stop being such a pompous arse.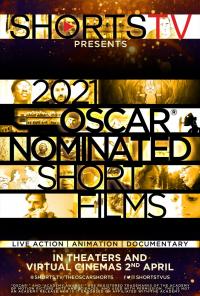 OSCAR NOMINATED SHORTS 2021
Live Action~Animation~Documentary Limited Release
With all three categories offered – Animated, Live Action and Documentary – this is your annual chance to predict the winners (and have the edge in your Oscar pool)! A perennial hit with audiences around the country and the world, don't miss this year's selection of shorts.
Events
Curious Minds Speaker Series ~ New *Best Of* Collection Added!
Hyland has joined with HOT DOCS to present a series of acclaimed lecturers for dynamic six-week courses accompanied by handy online resources and Q&As.
Gift Certificates & Memberships
Gift Certificates available in $5, $10, $20.
Gift Memberships also available $15.
A membership reduces admission from $13.50 to $9.50 for a full year.
You can purchase them at the cinema (11:30am-11:00pm)
OR We can mail them out to you or the recipient if purchased online or by phone. Visa, Mastercard & Debit accepted.

Purchase Gift Certificate Here
Donate

Please consider donating a Loonie for each ticket you purchase.
100% of Donations go to digital projector fund.
Help us ensure the Hyland Cinema can continue to screen "The Best Films in the World".
DONATIONS OPTIONS:
Donation box at cinema
Print, mail/drop off donation via donation form (cheque,credit card) – by secured payment through Paypal
WOW! We have made it to $59,085.79!
Thank you for your generous donations!!!
Be Part of London's Cinema History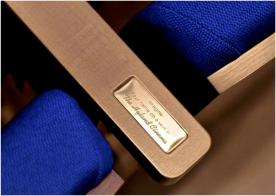 As part of our digital projector fundraiser we are offering a chance to purchase a name plaque that will be put on the armrest of one of the 400 seats at the Hyland Cinema. You can put two names per seat if you want to be together!