FILM UPDATES
New York Dog Fest 2020- December 4th!
A celebration through film of the love between dogs, their people, and the animal welfare groups that bring them together.
New York Cat Fest 2020- November 27th!
A series of short films about our favourite felines and all their splendid quirks!
NOW PLAYING
HYLAND DRIVE-IN ~ back by special demand!
Celebrate the Winter Holidays with some great festive films!
~ Planes, Trains, and Automobiles plays November 28th @ 7pm
~ Scrooged plays December 5th @ 7pm
COVID Guidelines
We follow all the guidelines for COVID 19 precautions
PLEASE NOTE: You are required to wear a mask at all times in the cinema. Regualtions are SNACK and then MASK. Let's keep everyone safe and the cinemas open!
---
Drive-In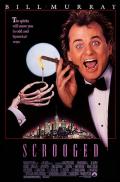 Today's Screenings
Virtual Cinema
Events
Enter the Dragon ~ 35mm print ~ Nov. 27th
November's Retormania! Spend what would be Bruce Lee's 80th birthday watching this iconic film on a rare, near-mmint, 35mm IB Technicolor prin
Royal Opera House ~ Macbeth ~Nov. 29th
One show only of the Royal Opera's 2018 performance of one of Shakespeare's greatest plays. Get your tickets today!