FILM UPDATES
A documentary on bread that journeys into the world of this pantry staple from artisnal bakers to transnational food corporations.
We will be Temporarily Closed as of Tuesday March 17th
We are suspending programming in order to "flatten the curve" and help reduce the community spread of COVID-19.
Any advance ticket sales will be refunded through Paypal over the next few days.
We are looking forward to seeing you again soon and would like to thank you all for your support.
You can check or Home Page for updates.
If you would like our weekly updates: SIGN UP HERE for our weekly newsletter:
Back to the Future @ the DRIVE-IN
HYLAND DRIVE-IN

BACK TO THE FUTURE

Friday, July 10th & Saturday, July 11th

We have installed a 30' x 20' screen on the back of the Hyland!

Only 30 spots available so order now!

To meet Provincial Regulations - All tickets & concessions must be ordered in Advance (we will send you a gift voucher).

Tickets for July 10th & 11 SOLD OUT
Gates Open 8:15pm
Gates close at 9:15pm
Show: approx. 9:30pm

July 1st -Sold Out
July 2nd - Sold Out
July 7th - Sold Out
MERCHANDISE, DONATIONS & GIFT CERTIFICATES
PURCHASE or DONATE HERE
Name plaques, donations, gift certificates, memberships
aprons, market bags, T-shirts, hats, 35mm bookmarks, 35mm earrings and button
Due to shipping expenses, we request a minimum $25 order
COMING AGAIN SOON!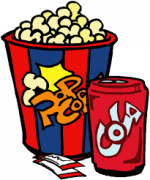 Put in your order and drive thru and pick it up! Fully protected popping, packaging and NON CONTACT pickup!
---
Box office

»

Events

»

About Us

»