FILM UPDATES
Neil Young - 2 Shows Only! Dec. 1st & 4th
Created in1971, this docu-film takes us on an intimate journey inside the Harvest album,with never-before-seen performance and rehearsal footage.
Salvatore: Shoemaker of Dreams - Dec. 2nd
In the early 20th century, impoverished teenage Italian cobbler Salvatore Ferragamo sailed from Naples to America. This feature-length documentary recounts his adventures.
Today's Screenings
SPECIAL EVENTS with Q&As - Support Indies!
Nov. 27th at 5:00 pm Q&A with London film director Faran Moradi

Dec. 3rd -6:30pm
Canadian Premiere
Q&A with Director A.J. Messier

Dec. 10th -9:30pm
Q&A with Director Darryl Ayles
SPECIAL EVENTS
TWO SHOWS ONLY!
Dec. 1st at 7pm
Dec. 4th at 5pm

AMERICAN THANKSGIVING WEEKEND!

DROP THE NEEDLE
One Show Only - Dec. 5 at 7pm
SOLD OUT SHOWS across Toronto
If your a vinyl fan - you'll know this!

Dec. 1 -7pm, Dec. 4 - 5p
ROYAL OPERA HOUSE Series - waiting on 2023 season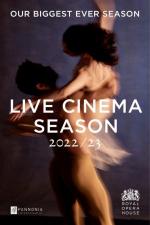 Events
One Show Only! Dec. 3 at 6:30 Q&A with the Director
One Show Only! - Dec. 5th
The story of the Toronto-based record store, Play De Record, and how it became a hub for underground music lovers across Canada.
A young man inadvertently breaks three important rules concerning his new pet and unleashes a horde of malevolently mischievous monsters on a small town.
Gift Certificates & Memberships
Gift Certificates available in $5, $10, $20.
Gift Memberships also available $15.
A membership reduces admission from $13.50 to $9.50 for a full year.
You can purchase them at the cinema (11:30am-11:00pm)
OR We can mail them out to you or the recipient if purchased online or by phone. Visa, Mastercard & Debit accepted.

Donate

Please consider donating a Loonie for each ticket you purchase.
100% of Donations go to digital projector fund.
Help us ensure the Hyland Cinema can continue to screen "The Best Films in the World".
DONATIONS OPTIONS:
Donation box at cinema
Print, mail/drop off donation via donation form (cheque,credit card) – by secured payment through Paypal
Thank you for your generous donations!!!
Be Part of London's Cinema History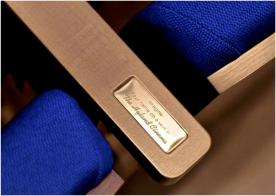 As part of our digital projector fundraiser we are offering a chance to purchase a name plaque that will be put on the armrest of one of the 400 seats at the Hyland Cinema. You can put two names per seat if you want to be together!