A Christmas Story (1983)
Opening December 2nd - 40th Anniversary!
"Sometimes Christmas is about getting what you really want."
Based on the humorous writings of author Jean Shepherd, this beloved holiday movie follows the wintry exploits of youngster Ralphie Parker (Peter Billingsley), who spends most of his time dodging a bully (Zack Ward) and dreaming of his ideal Christmas gift, a "Red Ryder air rifle." Frequently at odds with his cranky dad (Darren McGavin) but comforted by his doting mother (Melinda Dillon), Ralphie struggles to make it to Christmas Day with his glasses and his hopes intact.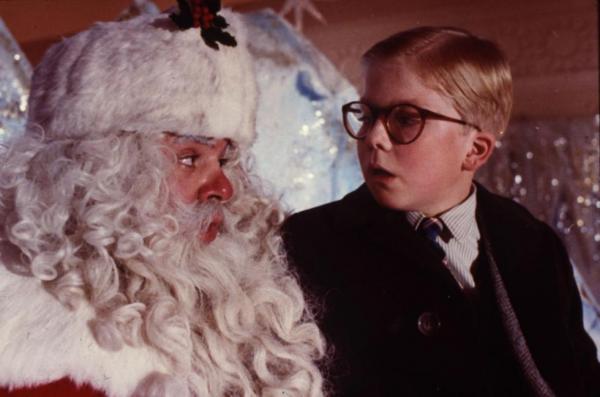 A Christmas Story Reviews:
"It's a nostalgic comedy featuring a family of eccentrics who lovingly celebrate the holidays and life itself in Midwestern America in the 1940s." - Rita Kempley | Rotten Tomatoes
"Kids and guns, you can't go wrong with that combination. It adds up to a film that is sweet and sappy, yet still entertaining." - Dorothy Woodend | Rotten Tomatoes
For More Reviews: CLICK HERE