All New - This is a Licenced Event
Service Provided by Forked River Brewing
3rd Evil Dead movie. Ash (Bruce Campbell) finds himself trapped in medieval times. He must quest for the Necronomicon, a book of evil which can return him to his time. Unfortunately, he releases the evil trapped inside the book and unleashes an army of the dead.
Army of Darkness - Retrospective Review
Jon Cross, After Movie Diner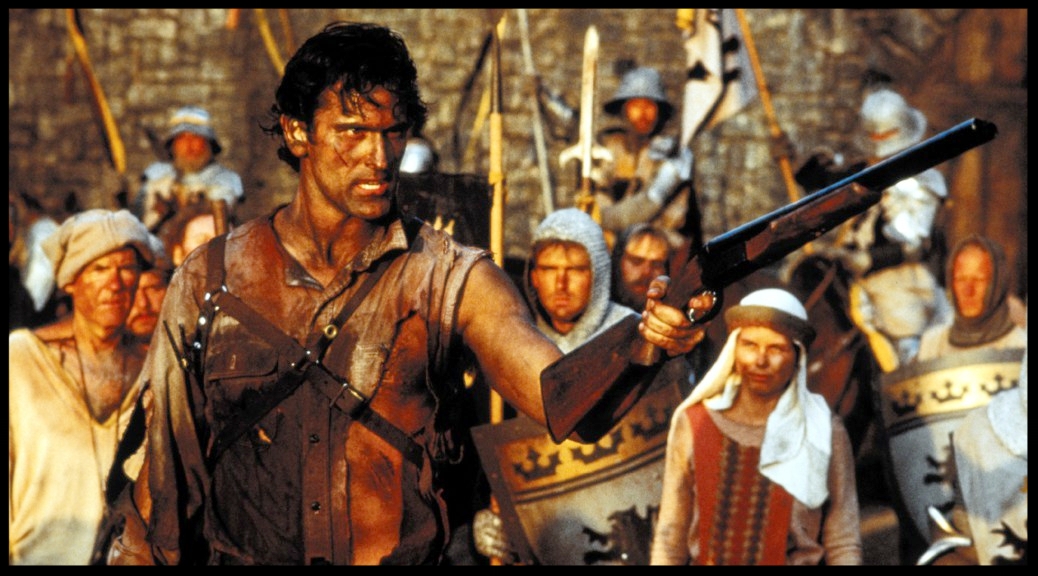 "You just don't get movies like Army of Darkness anymore and you don't get filmmakers like Sam Raimi who are willing to make films like it anymore. It's a crushing shame and films, as a whole, are worse off. It features every single thing that made me absolutely adore cinema. From its mad script, its throw back, golden-age-of-Hollywood plot, effects and soundtrack, to its carnival like camera work and the sheer brilliance of the lead performance. When I first saw Army of Darkness I remember thinking - I have never seen anything like this and I wish there was a lot more like this. Afterwards I was forever changed. Here's to the next 25 years!" For the full review please CLICK HERE.