$5.00 Family Days are Back at the Hyland! August 21st at 11am!
Enjoy a Kiddie Popcorn & Fountain Drink $5.00
Hiccup (Jay Baruchel) is a Norse teenager from the island of Berk, where fighting dragons is a way of life. His progressive views and weird sense of humor make him a misfit, despite the fact that his father (Gerard Butler) is chief of the clan. Tossed into dragon-fighting school, he endeavors to prove himself as a true Viking, but when he befriends an injured dragon he names Toothless, he has the chance to plot a new course for his people's future.
How To Train Your Dragon - Film Review

Roger Ebert, rogerebert.com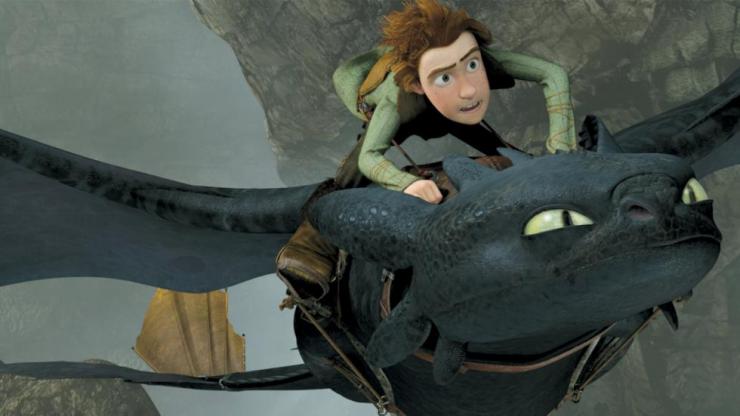 Some movies seem born to inspire video games. All they lack is controllers and a scoring system. "How to Train Your Dragon" plays more like a game born to inspire a movie. It devotes a great deal of time to aerial battles between tamed dragons and evil ones, and not much to character or story development. But it's bright, good-looking and has high energy. Kids above the easily scared age will probably like the movie the younger they are. For the full review CLICK HERE.