London to Brighton
Innocence has nowhere to hide.
All we get is an inter title: London 3:07am. Then, bam! A woman and a teenage girl burst into a filthy pub restroom. Joanne (Groome) has makeup smeared across her prepubescent face. Kelly (Stanley), her streetwalker companion, sports a wicked shiner over her left eye. Something has clearly gone very wrong, something that suggests they'd better get out of town ASAP. (Exactly what that event is will be revealed bit by bit as the movie progresses. Bad things do come to those who wait.) The duo boards a train headed to a safe house in – you guessed it – Brighton. Several people have a vested interest in these two sticking around, which is why Kelly's desperate, demented pimp (Harris) is hot on their tail. If Mike Leigh decided to make cockney pulp instead of populist dramas, he'd end up with something similar to British actor-turned-director Paul Andrew Williams's raw, nerve-jangling feature debut. Though viewers are dropped smack-dab into Blighty's seedy underbelly with little context or explanation, the film's unique mash-up of kitchen-sink social realism and lad-mag lowlife fetishization immediately trumpets a slew of influences. The fact that the two genres meld so organically here is a testament to both the director and his cast, all of whom give the characters' humanity equal emphasis alongside the narrative's thug-life hooks. Even the cliché cross-cutting to flashbacks and an initially head-scratching twist ending reveal hidden depths, and Williams proves that gritty crime films can still hit you where it truly hurts: the heart. – David Fear, Time Out London
Showtimes:
No screenings currently scheduled.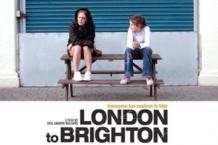 Directed by:
Paul Andrew Williams
Starring:
Lorraine Stanley, Georgia Groome, Johnny Harris, Sam Spruell