40th Anniversary Screening - June 30th at 930PM!
After getting a green card in exchange for assassinating a Cuban government official, Tony Montana (Al Pacino) stakes a claim on the drug trade in Miami. Viciously murdering anyone who stands in his way, Tony eventually becomes the biggest drug lord in the state, controlling nearly all the cocaine that comes through Miami. But increased pressure from the police, wars with Colombian drug cartels and his own drug-fueled paranoia serve to fuel the flames of his eventual downfall.
Scarface - FILM REVIEW
Roger Ebert, rogerebert.com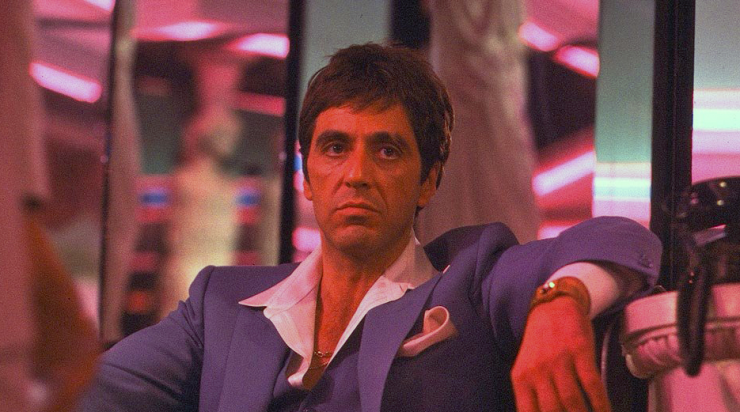 ""Scarface" takes its title from the 1932 Howard Hawks movie, which was inspired by the career of Al Capone. That Hawks film was the most violent gangster film of its time, and this 1983 film by Brian DePalma also has been surrounded by a controversy over its violence, but in both movies the violence grows out of the lives of the characters; it isn't used for thrills but for a sort of harrowing lesson about self-destruction. Both movies are about the rise and fall of a gangster, and they both make much of the hero's neurotic obsession with his sister, but the 1983 "Scarface" isn't a remake, and it owes more to "The Godfather" than to Hawks." For the full review CLICK HERE.