Shall We Kiss?
True Love is a Complicated Affair
Following the utterly charming Change Of Address, Emmanuel Mouret continues his winning streak with Shall We Kiss? another Woody Allen-meets-Eric Rohmer romantic comedy in which the young writer-director again plays the doofus lead. The film starts and ends in Nantes, where, in a typically offhand first scene, Gabriel (Michael Cohen) gives a lift to Emilie (Julie Gayet), who's down from Paris on business. As the two speak in the car, an attraction forms – despite the fact each has a partner – and they end up having a romantic dinner. However, when it comes to goodnights, Emilie refuses to give Gabriel a farewell kiss. Pourquoi? Because a single kiss can change your life. And to prove her point, she tells Gabriel a story, set in Paris, that takes up most the rest of the film. Emilie's yarn centers on longtime best friends Nicolas Gimas (Mouret) and Judith (Virginie Ledoyen). Each regularly confides in the other, and Nicolas confesses he lacks 'physical affection' in his relationships with women. Embarrassed, Nicolas asks if Judith herself would help him; out of friendship, she agrees to give it the old college try. Ensuing complications have a quietly loony inevitability that's typical of Mouret's films, though often spiced with the unexpected. And throughout the film, there's the consistent joy of clever, politely hilarious dialogue. – Derek Elley, Variety
Showtimes:
No screenings currently scheduled.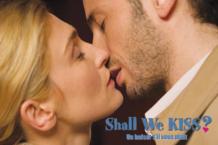 Directed by:
Emmanuel Mouret
Language:
In French with English subtitles.
Starring:
Emmanuel Mouret, Virginie Ledoyen, Julie Gayet, Michaël Cohen