The Road Dance
"Inspired By True Events"
NOW PLAYING!
*Captions Not Available For This Film
Kirsty Macleod (Hermione Corfield) dreams of a better life away from the isolation that suffocates her in a small village on an island in the Outer Scottish Hebrides. Suppressing these aspirations, she sees her lover Murdo (Will Fletcher) conscripted for service in the First World War, soon to set off and fight alongside the other young men from the village. A road dance is held in their honor the evening before they depart, and it's on this fateful evening that Kirsty's life takes a dramatic and tragic turn.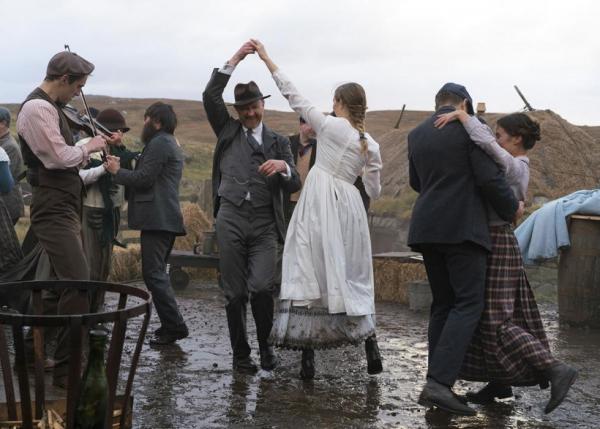 The Road Dance Reviews:
"What unfolds in The Road Dance is an engaging, beautifully filmed, and intimately acted tale of trauma, grief, resilience, and hope." - Kat Halstead | Rotten Tomatoes
"The commanding sense of place is most memorable in this naturalistic story of female bonding, a sweeping, sensitive melodrama about the consequences of a single violent act in a remote community." - Jane Freebury | Rotten Tomatoes
To Read More Reviews: CLICK HERE