JUNE'S HORROR AT THE HYLAND - presented in 4K!
When Sally (Marilyn Burns) hears that her grandfather's grave may have been vandalized, she and her paraplegic brother, Franklin (Paul A. Partain), set out with their friends to investigate. After a detour to their family's old farmhouse, they discover a group of crazed, murderous outcasts living next door. As the group is attacked one by one by the chainsaw-wielding Leatherface (Gunnar Hansen), who wears a mask of human skin, the survivors must do everything they can to escape.
The Texas Chain Saw Massacre - FILM REVIEW
Noel Murray, thedesolve.com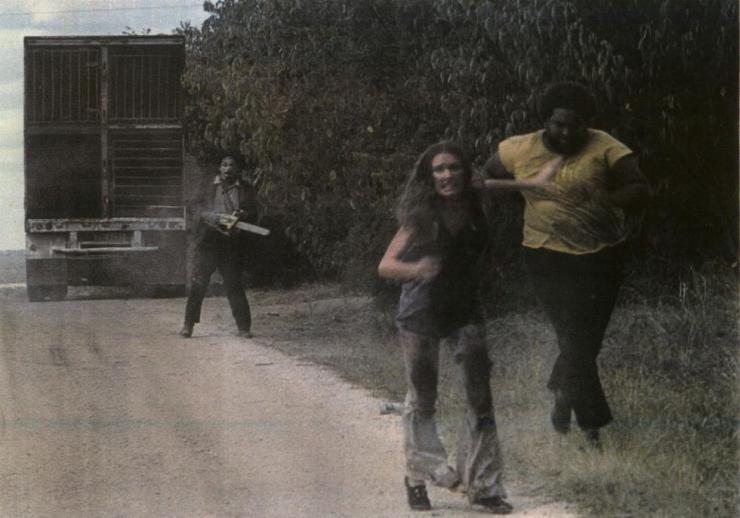 "A lot about The Texas Chain Saw Massacre defies convention, including the way the official title spells "chainsaw." Hooper had some pie-in-the-sky idea that he could get a PG rating for the movie, so there's no nudity, very little profanity, and contrary to what most people who've seen the film may recall, relatively little blood and gore. Most of the action is set during the daytime—although the scenes at night are harrowing, in part because they're shot with minimal light—and an early scene in which the quintet of heroes easily overpower a creepy hitchhiker suggests they have the advantage over any monster." For the full review CLICK HERE.