CAPTIONS ARE NOT AVAILABLE FOR THIS FILM!
From his bedroom home studio, high school student Ziggy performs original folk rock songs for an adoring online fan base. This concept mystifies his formal and uptight mother, Evelyn, who runs a shelter for survivors of domestic abuse. While Ziggy is busy trying to impress his socially engaged classmate Lila by making his music less bubblegum and more political, Evelyn meets Angie and her teen son, Kyle, when they seek refuge at her facility. She observes a bond between the two that she's missing with her own son, and decides to take Kyle under her wing against her better instincts. In his carefully observed, aesthetically pleasing directorial debut, Jesse Eisenberg adapts his audio project of the same name to tell the story of a mother and son who fail to understand each other's values. With gentle humor and pitch-perfect dialogue, When You Finish Saving the World reflects a moment of internet fame and youth activism, but it also recounts the timeless tale of parents and children struggling to connect across the generational chasm that separates them.
Film Review - By Amy Nicholson - variety.com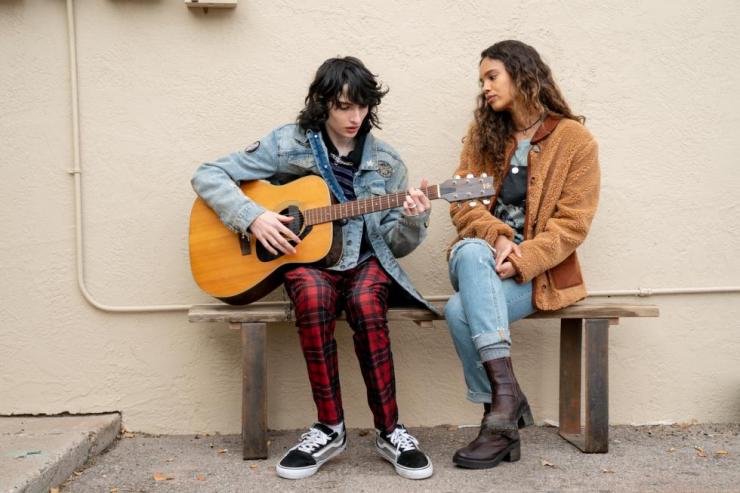 "Eisenberg has made a satire that exists in shades of beige, as though he challenged himself to remake "Brave New World" in burlap. (He's even invented his own slang — a challenge isn't "difficult," it's "tera-hard.") His characters couldn't be angrier, but they pride themselves in trying not to scream. Here, people wage emotional warfare by asking others to whisper, or by passive-aggressively plotting ways to feel disappointed — i.e. feel superior. When Evelyn agrees to give Ziggy "five seconds" to grab his backpack so he can hitch a ride to school, she counts to five and leaves without him, presumably telling herself that he's the jerk". For the full review please CLICK HERE.