Showtime for Citizen Kane playing November 21st, 2020 at 4:20 PM - Hyland Cinema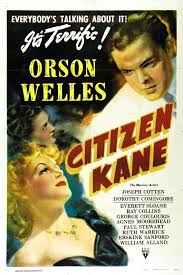 Citizen Kane begins as Charles Foster Kane dies. He speaks his last word, rosebud, as snow globe slips from his hand and shatters on the floor.
Next, we see a newsreel of Kane's life from the public view. It portrays the man as an incredibly wealthy publisher, with a penchant for seeking attention. Unfortunately, an extramarital affair, with the woman that would become his second wife, keeps him from holding public...
Online tickets closed.
Please purchase tickets available at BoxOffice.