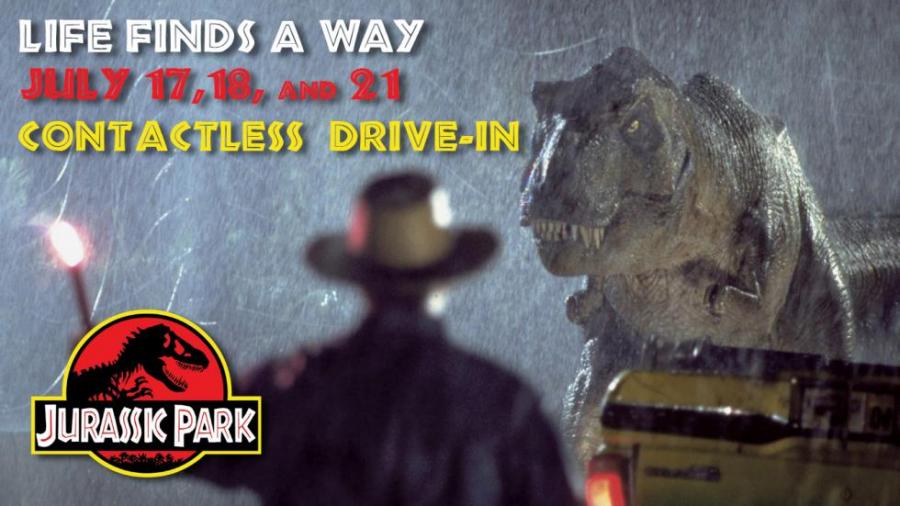 Drive-In Jurassic Park
Friday, July 17th, Saturday July 18th, and Tuesday July 21st
Show Starts at 9:15pm
Huge advancements in scientific technology have enabled a mogul to create an island full of living dinosaurs. John Hammond has invited four individuals, along with his two grandchildren, to join him at Jurassic Park. But will everything go according to plan? A park employee attempts to steal dinosaur embryos, critical security systems are shut down and it now becomes a race for survival with dinosaurs roaming freely over the island.
Written by Film_Fan
It's going to be a roaring good time!
---
Drive-in Back to the Future - 35th Anniversary!
SHOW ADDED!
Tuesday July 14th
Show Starts at 9:15pm
Marty McFly, a 17-year-old high school student, is accidentally sent thirty years into the past in a time-traveling DeLorean invented by his close friend, the eccentric scientist Doc Brown.
A TRUE HYLAND CLASSIC WE WERE THE ONLY CINEMA IN TOWN TO SHOW IT IN 1985!
---
---